Stack up new colours and add your favourite colourful garden charms onto layered necklaces or bracelets and watch your outfit blossom.
Did you know? The Ladybug is a universal symbol of good luck. When one lands on you, you're supposed to make a wish! Similar to our best selling Turtle Charm, a cabochon stone is specially cut to fit this design. An openwork sterling silver patten shines through the opaque stone to create a beautiful wing like effect on the Ladybug Dangle Charm.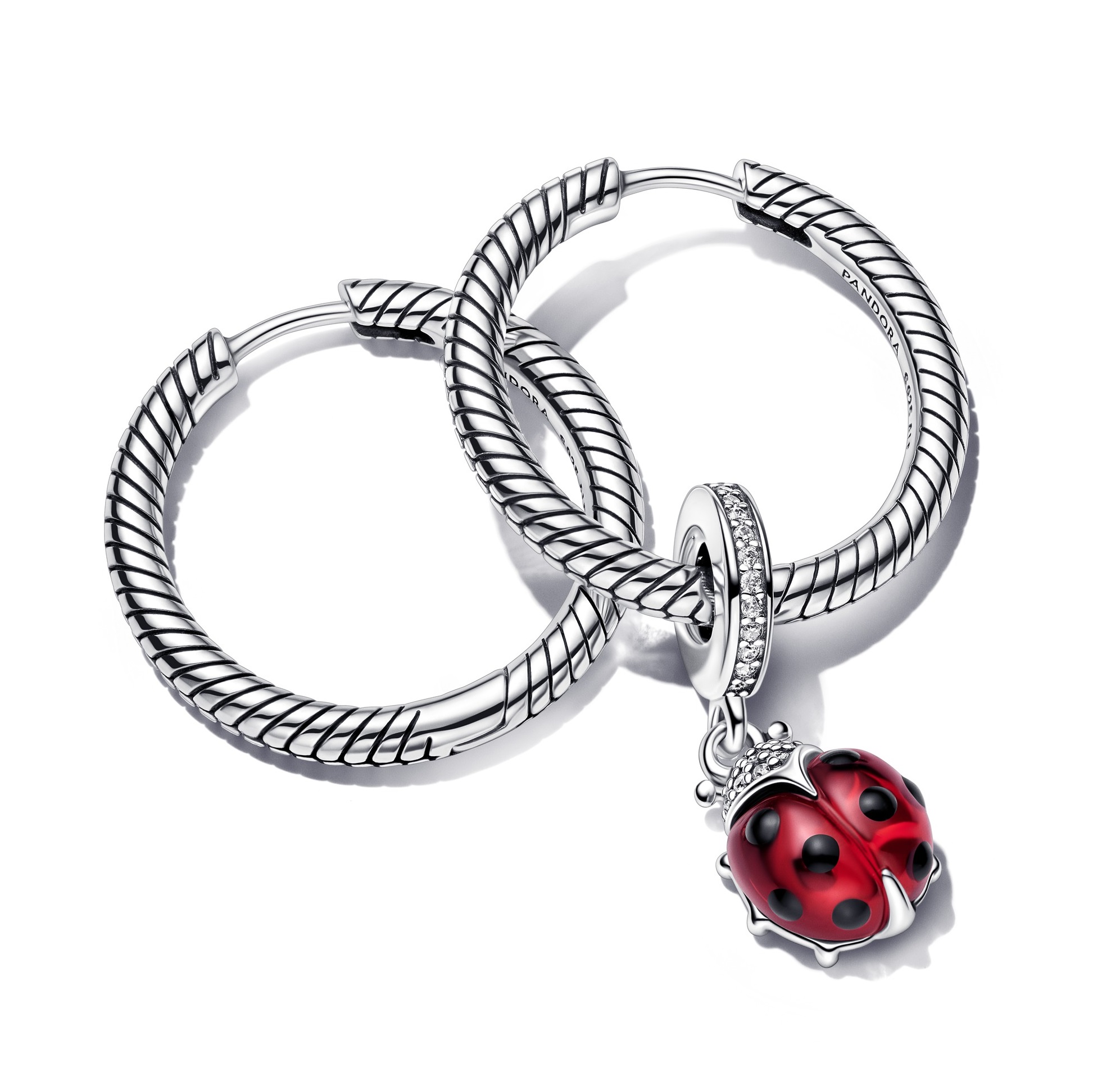 Stack and style your ear, with the Pansy Studs. The petals of these Pansy Studs are set with sparkling cubic zirconia and shaded with layers of blue and white enamel. Match them with our pansy Blue Flower Charm to complete your Garden Stories look. The pansy symbolises love in its many different forms. Wear yours as a reminder of all the loved ones in your life.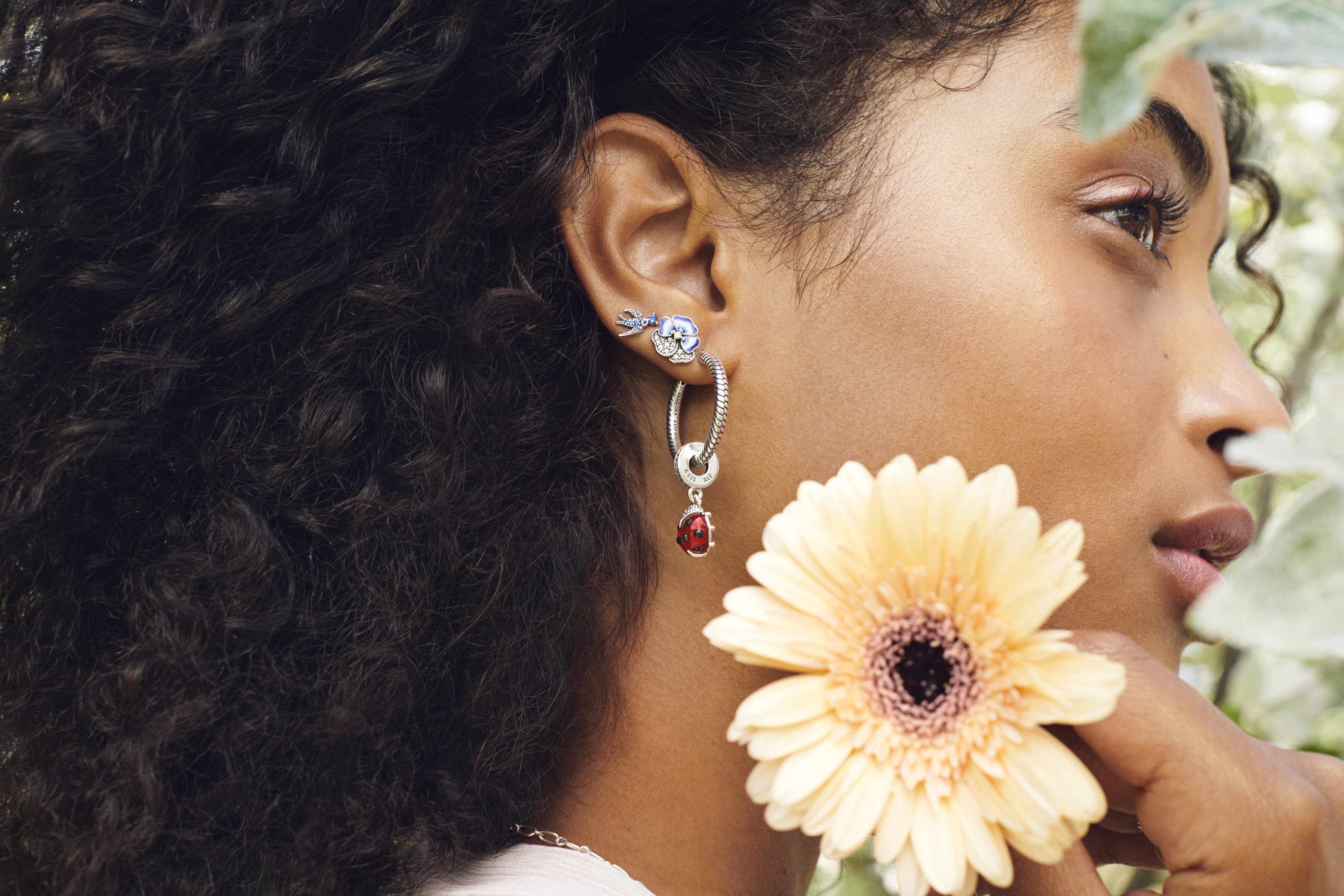 Did you know that Swallows always fly in pairs? Our fresh designs with a swallow motif are the perfect gift for someone dear to your heart. Representing the colour of the sky, the sterling silver charm is set with man-made crystals in varying shades of blue. 'Time to fly' is engraved on a circular disc that dangles behind a soaring swallow.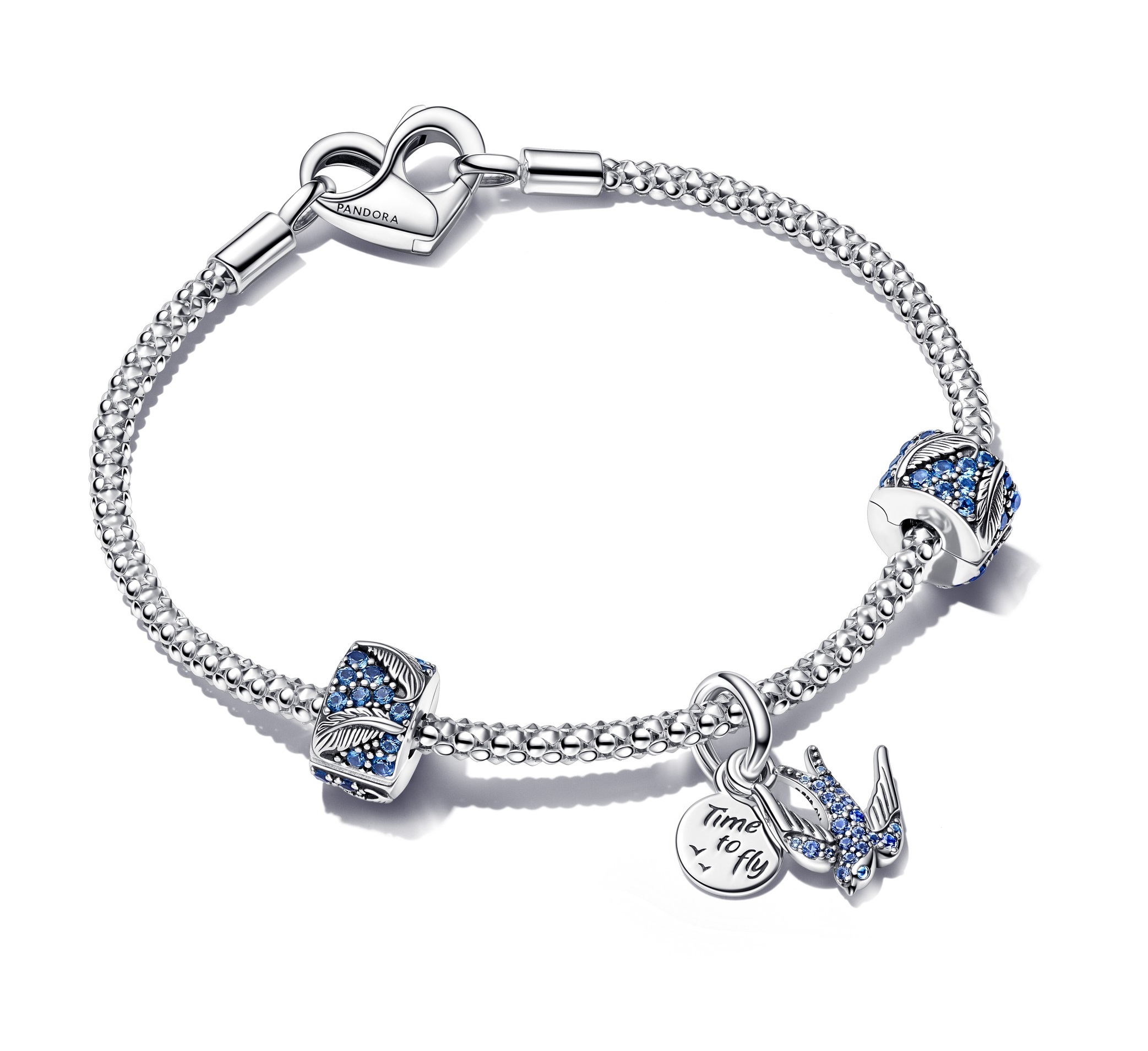 Returning in search of warmth, swallows represent hope for the days to come. Take flight in our Sparkling Swallow Stud Earrings. Inspired by the graphic look of vintage tattoos, the body of each swallow is detailed with sterling silver microbeads, blue man-made crystals and grooved lines.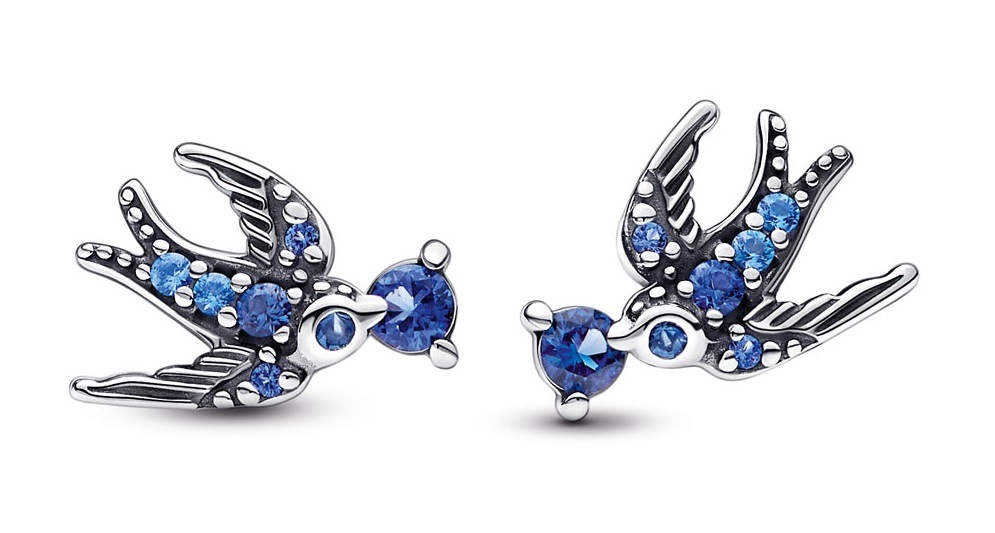 Time to transform. Inspired by last year's Blue Butterfly & Quote Double Dangle Charm, our new 14k Rose Gold Plated design symbolised the beauty of change and personal growth. Different sized butterflies flutter around the front and back of the round disc, which is also engraved with 'One of a Kind' on one side.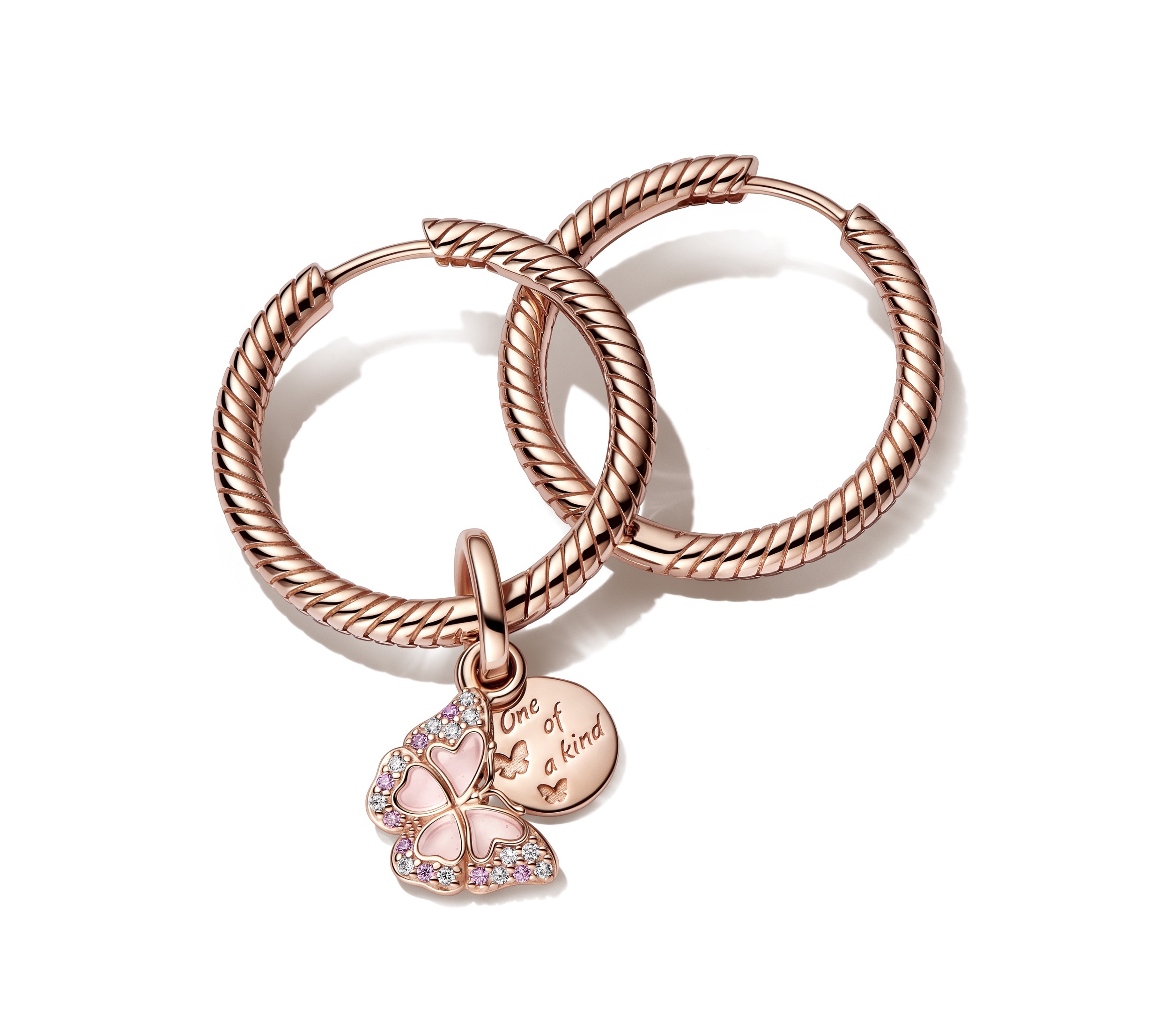 Shop the full Garden Stories collection instore now.